Uncategorized
|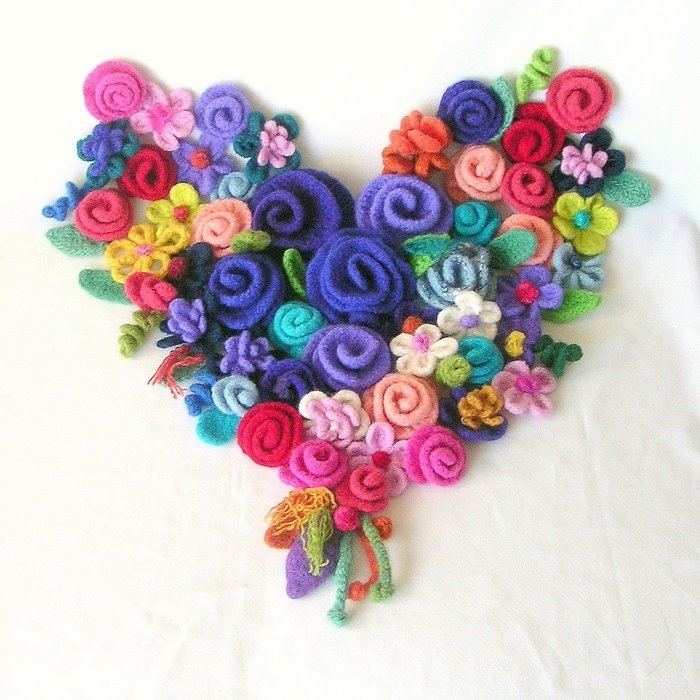 1. 1. 2. 2. 3. 3. 4. 4. 5. 5. 6. 6. 7. 7. 8. 8. 9. 9. 10. 10. 11. 11. 12. 12. 13. 13. 14. 14. 15. 15. 16. 16. 17. 17. 18. 18.
Uncategorized
|
Parade of Spring HatsIt has been brought to my attention that postings have been a bit sparse lately. Therefore, here are some of the hats I've been making. All linked patterns are free downloads. And all of them are pretty easy to make.Here we have a Crocheted Shell Stitch Preemie Hat. It's a stitch I haven't used with a hat before and I like the way it looks.And this is the Mock Cable Baby Hat. It is very easy to make and does not use cable needles.Here is a basic crocheted beanie
Uncategorized
|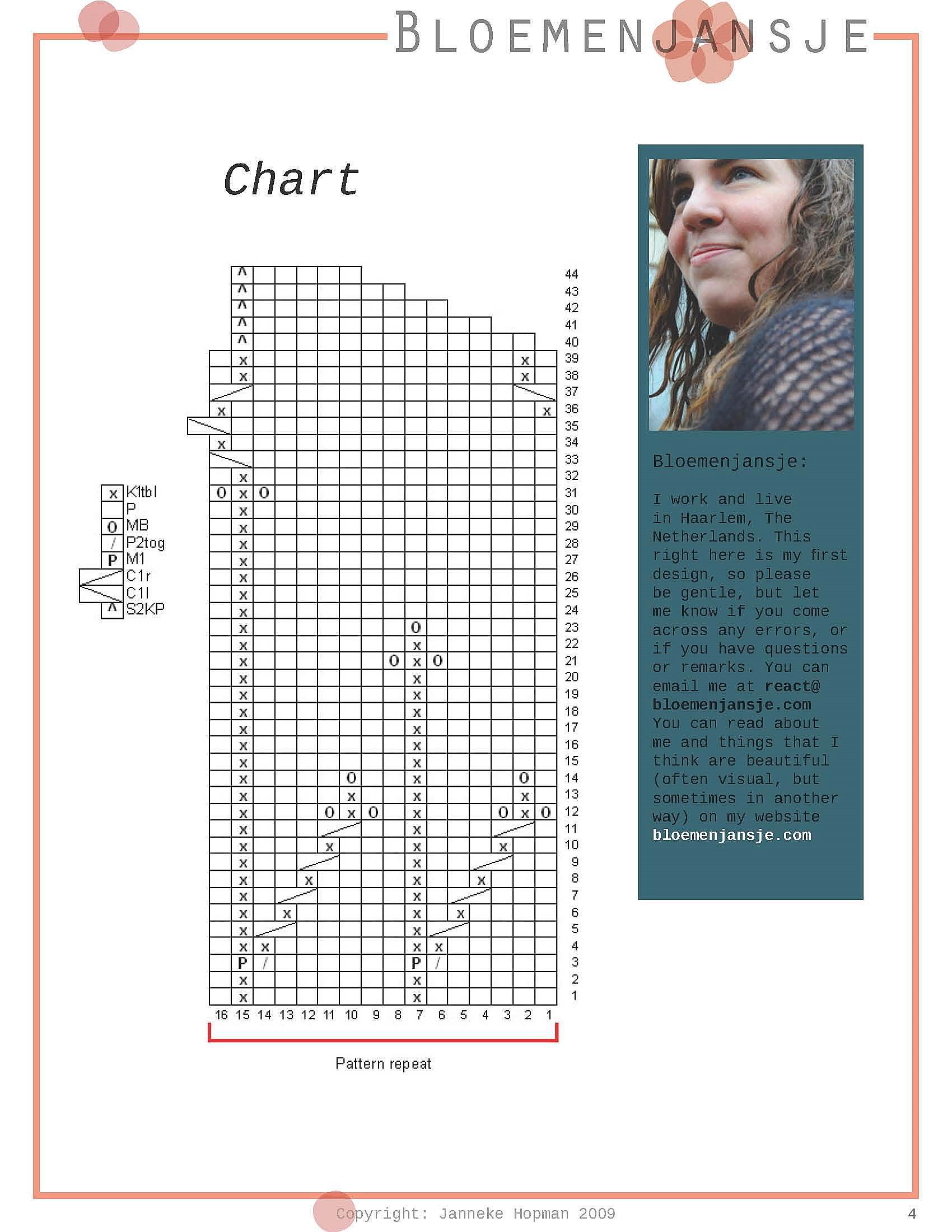 Knitting hat pattern: Bloemen jansje
Uncategorized
|
Set crochet: bag, scarf, cap crrochet pattern
Uncategorized
|
The Adventures of a Desi Knitter blog is offering this pretty, pretty free knitting pattern in downloadable PDF format. It's called the Cabled Rangoli Hat, uses only 1.5 skeins of yarn and looks like the perfect thing for chilly Spring nights.Download Cabled Rangoli Hat by Desi , using Cascade 220 and size 5 needles
Uncategorized
|
Crochet Flower Edging for Hat FlowerChain 4, join.Chain 1 work 3 HDC through the chain loop, chain 1, Slip Stitch through the Chain loop. Make 5 Petals total.Chain EdgingSlip stitch in the center petal of the flower, Chain 1, SC in the same petal. Chain 5, SC in the next petal of the same flower. *Chain 1, SC in the petal of the next flower. Chain 5, SC in the next petal of the same flower, Chain 5, SC in the next petal of the same flower. Repeat around from
Uncategorized
|
Size: adult men (head circumference 23 inches)Yarn: Patons Classic Wool (100% Pure New Wool; 100g/3.5 oz/205 m/223 yds) black, A, and grey, B.Possible substitutes: Caron Simply Soft, Bernat Satin, or any worsted weight yarnHook: 5.0 mm, US H/8, or hook needed to obtain the gaugeGauge: 12 sc and 13 rows to 4 inchesNotions: yarn needle and stitch markerNotes: The hat is worked holding two strands of yarn together in continues rounds without joiningPatternRnd 1: Option 1 – Make an adjustable ring*, ch 1 (does not count as a stitch), work 6 sc in ring, place stitch marker (SM) in last
Uncategorized
|
Hello!! I am Anna from Bumble Baybees. First, I want to say thank you to Tam for asking me to post for "Baby" week of Crafting with the Stars! Today we are making a "Pintucked Bonnet." It is simple and sweet and would be perfect for the upcoming Easter season. It would also be great to use for a christening ceremony/blessing/baptism.Supplies:Fabric of Choice ( I used Muslin)Iron on StabilizerLaceRibbonDoilySewing machine and threadCut List:14.5"x 8.5"out of fabric14.5"x 7" out of fabric and stabilizer(This is for a small baby. Add one inch to
Uncategorized
|
I had seen a similar hanging Valentine cone last week, and knew I had to make a set of these for my kids. I found some coordinating fabrics that I loved, and this is what I ended up with. They were fairly simple and quick to put together. I love them!Supplies Needed:- Cotton Fabric, two coordinating prints, about a 16" square of each, and a 2 1/2" x 22" strip of one.- Fusible Webbing, about a 16" square- Cotton Batting (I prefer Warm & Natural), about a 16"
Uncategorized
|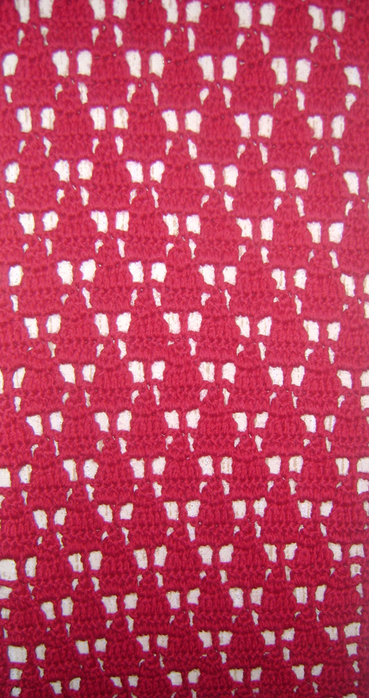 Crochet scarf shaped Christmas tree