Gifts, Making Flowers, recycling, Tutorial
|
Roses flower made of paper
Holiday crafts, Making Flowers, recycling, Toys, Tutorial
|
Making flower with tissue and cartons 2. 3. 4. 5. 6. 7. 8. 9. 10. 11. 12. 13. 14.
Gifts, Making Flowers, recycling, Tutorial
|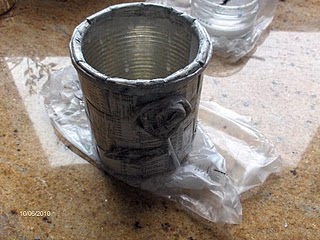 how to make boxes wtith newspaper
Making Flowers, recycling, Toys, Tutorial
|
Sun flowerThe spring sun is increasingly looking into your window and lets sunbeams. Iridescent computer CD-ROM is very similar to the small sun. It can be attached to a wall or hung on a string to the bookshelf.Revolving, suspension will be nice sparkle in the sun!You will need:Old CD-ROM, paddle for sculpting, clay, toothpicks.To make the flowers, roll plasticine balls and their splyusniBlanks petals stuck to kompkt-ROMMiddle of a flower decorate the clay of another colorBetween the colors of the leaves stuck
cutting paper, Gifts, holiday craft, making flower, Making Flowers, making toys, Tutorial
|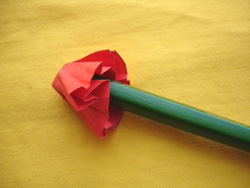 Basket of flowers made of paperBulk applicationsA great gift for mom for the holiday on March 8 or birthday. Craft is simple to make, but looks very impressive. In photos girl 3,5 yearsMaterials:Colored double-sided paper, cardboard basket. Better to pick up colored cardboard, but if not, you can use an ordinary sheet of landscape, as in the photo.Method of manufacturing:Cardboard cut out basis - a basket with handle.From bright colored paper cut out circles of different diameters. You can use the templates for the
Gifts, Making Flowers, origami, Toys, Tutorial
|
2. 3. 4. 5. 6. 7.A strip of paper for legs of any size.8.Striped twist, glue.9.From one end of the incision into 4 parts.10.Glue the flower.11.Sheet as of any size.12.And the flower is ready.
candy, food, Gifts, Holiday crafts, Making Flowers, Tutorial
|
2.Need here is a basket.3.Inside put a sponge for the bouquets.4.Still needs color film for color5.universal glue and scotch tape,6.and wooden skewers for small barbeque.7.Cut the tape squares 10x10 cm wrap pound-anchoring the bottom corners and stapled.8.These places are doing pieces 20.9.In every corner of the insert skewers (skewers can be cut shorter, if a little basket) and establishes a drop of glue.10.Candy is attached to skewers with scotch.11.I got 9 pieces.12.For candy making more of the same places, but
dolls, Gifts, Holiday crafts, Making Flowers, recycling
|
3.Legs hidden, now form a skirt with a knife - cut off the excess. Because girl we need is not in the blue and white with a flexi hose in the country napryazhenka, we take an ordinary piece of tulle and form the outfit.4.A tulle we shine - make the petticoat of a piece of calico normal again (it can be calico), and because I was too lazy to sew it, then using the furniture staples podyubnik was fixed on the foam.5.Few anchoring
folding paper, Gifts, Holiday crafts, Making Flowers, Toys
|
2.This gift for a friend who loves sunflower seeds - there is not even discussed.3.This bouquet for colleagues. Tulips from central floral corrugation, beautiful color with the transition, but it is very thick.4.A photo in the package because the process was so absorbed that and forgot to photograph, we had to do this already on his way to work.5.This is a piece of cake on a foam found on the ... not the best "product"6.Giant pineapple - height 50 cm Easiest