Accessories, Beads, crochet, crochet pattern, earring, Gifts, knot, Tutorial
|
Accessories: knotted, trimmed, crocheted & wrapped earrings from happy togetherWell, did you know that you can totally customize them for yourself?It's so much better to have things that make you stand out in a good way because no one else has them.You get to put your own personality into it. Your favorite colors. Your favorite yarn. And the list goes on and on.It's really easy to do and looks cute too. See? I have totally been rockin' these since I
Accessories, braceletm necklace, knot, macrame
|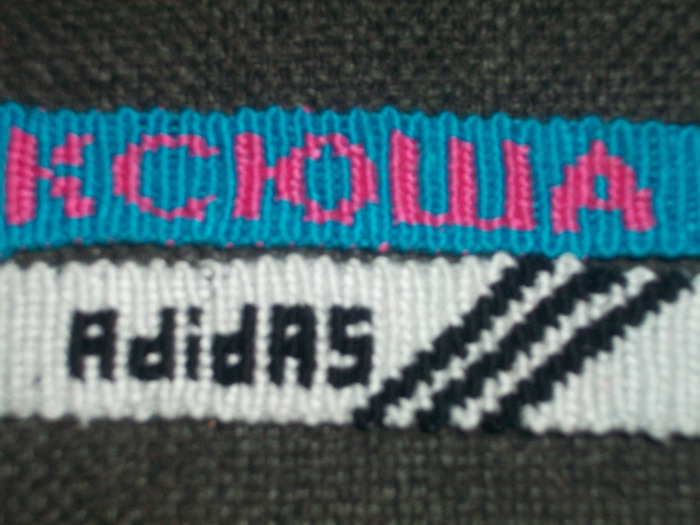 Ưords bracelet knot 2. 3.
Accessories, art, bracelet, Gifts, knot, macrame
|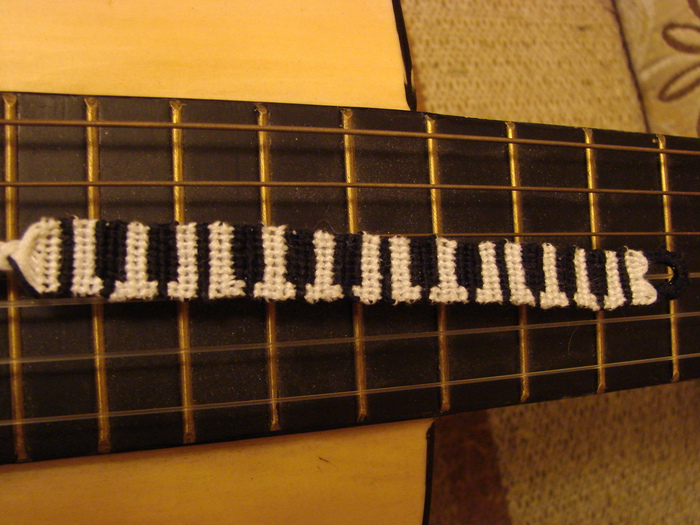 Keys. Go to her friend, musician.For the first time made the normal loop:)Hopefully, like the size and fit.
Accessories, bracelet, knot, necklace, Tutorial
|
Purple Flower Friendship BraceletInstructions 1Sort out your threads and make sure that your three green threads are on top. They shouldn't match up like in a normal arrow bracelet. (steps 2-5 might make this even more confusing, so skip reading them if it makes it easier. It's just to do the arrow bracelet)2Start making knots towards the center, like in a typical arrow bracelet (a pattern which can be found in any cheap bracelet book, or maybe even here on CO+K)3Make
Accessories, Beads, knot, necklace, Tutorial
|
wire and ribbon necklaceBlue Bells has no clasp, so make sure that you string the necklace long enough to fit comfortably over your head. I used some terrific multi-colored ribbon-style yarn to make this necklace, but feel free to experiment with the fabulous array of fibers that are available these days!Materials:Ribbon yarn28 gauge wireCzech crystals or other beadsBeading wire2 crimps2 dozen Indian bells2 large-holed silver beadsSmall beads, approximately 4 mmTools:Large crochet hookScissorsWire cuttersChain nose pliers1. String 50 Czech crystals onto 28
Accessories, fashion, knot, necklace, Tutorial
|
by samanthaNecklaces made from utility rope have hit the runways at Proenza Schouler and Lela Rose, to name a few. Dollar store jump ropes provide the colorful look of utility ropes without a major investment in supplies. This necklace requires learning one macrame knot to create an impressive-looking yet simple necklace.Project estimate:Two jump ropes ($1 each)Two copper 1/2" plumbing connectors or similar hardware (About $1)Two copper 1/2" tube caps or similar hardware or jewelry end caps (About $1)Two small but strong magnets.
Accessories, bracelet, knot, Wool
|
In high-school many years ago I learned how to make friendship bracelets no big deal. My friend Noelle was sitting across from me in art class making a simple one just stripes. We had both finished our art assignments so I just watched her for the last 5 mins. of class. That night I went home and
Accessories, Beads, Crafts, Gifts, knot, Toys, Tutorial
|
This is just the perfect necklace to go at the beach!Description I created this necklace base on one that I saw in the book called Les bijoux (see credits on the side). On the way, I had to modify their plan to suit my needs, so this is my "How to" for this project.Instructions 1Fold 6 of the 7 strings in two and form a loop that you will tie with a knot. Make sure the loop is not too big, about