candle, Holiday crafts, recycling
|
Upcycling: sequin candlesI'm not much of a glitter, sequin person. But there's something about the holidays that brings out the sparkle in all of us. For the red sequin candle, the sequins are stuck into the candle with sewing pins. Cut the pins using a wire cutter to a desired length and push the pin through the sequin hole. The green and gold sequins are glued onto the candle. As with any embellished candle, use caution when burning them.
Gifts, Holiday crafts, origami, Toys
|
Valentine - OrigamiFor lovers have the opportunity to fold origami valentine Scheme
embroidery, Holiday crafts, Toys
|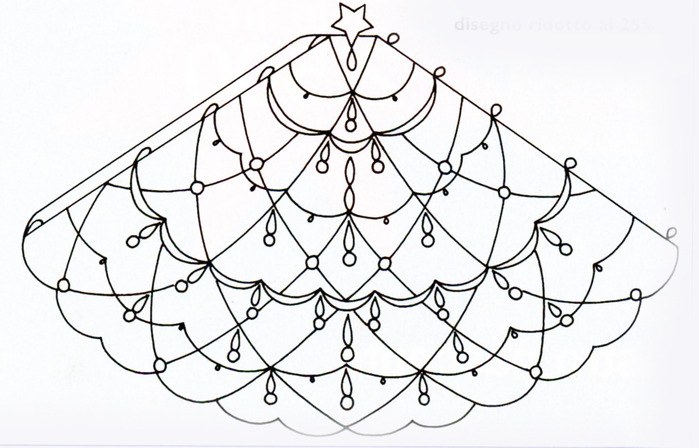 Basically technique Richelieu.
Holiday crafts, Kirigami, making flower, paper cut, Toys, Tutorial
|
Snowflakes are made of paper are the most common winter decorations.Snowflakes are easy to manufacture and extremely beautiful. To cut a snowflake out of paper you need is white paper and scissors.Scheme snowflakes out of paper:
Holiday crafts
|
Foolish day celebrationApril Fools' Day is celebrated in the Western world on the 1st of April of every year. Sometimes referred to as All Fools' Day, 1st April is not a legal holiday, but is widely recognized and celebrated as a day which tolerates practical jokes and general foolishness.
Accessories, cool gift, Holiday crafts, making flower, Tutorial
|
what you'll need:Fake or Silk Flowers from Craft StoreThick Elastic, preferrably in blackScissorsE600 Adhesive (or glue gun if you're not hardcore)Paint BrushNeedle and ThreadAdornments (I used pom poms)First, pick apart your flowers so all of the pedals are separated.Arrange the flowers into the general color scheme desired. Mine ended up looking like this:After arranging the pedals, measure the circumference of your head with the elastic. It is a good idea to add about half an inch seam allowance. When you
art, funny, Gifts, Holiday crafts
|
Awesome And Creative Soap Designsmum mum...
Gifts, Holiday crafts, Making Flowers, paper cut
|
What you'll need:Post-it notes (or other paper)TapeScissors1. Trace the inner circle (about 1″ in diameter) of your roll of tape to create 14 petals.2. At the bottom of each circle, draw a straight line roughly 1/3″ long.3. Draw a straight line connecting the bottom straight line to each side4. Cut out each petal***Bonus step: if you want, use fancy scissors to cut a wavy pattern around the top edge of your petal******Or, use a highlighter to trace the top edge
cutting paper, Gifts, Holiday crafts, Making Flowers, Tutorial
|
Now for the Tutorial:1. Cut the sticky portion on the top of the Post-it note off2. Trace out 1 large circle (Blue), 4 Medium circles (Green), and 4 small circles (Red) (I can usually fit 2 small circles on 1 note)3. Draw a wavy line pattern around each circle. No need to be perfect4. Cut out each piece5. Erase the pencil lines6. Fold each small red circle and each medium green circle in half7. On top of the large blue
craft projects, cutting paper, Gifts, Holiday crafts, Making Flowers, Tutorial
|
All you need is paper, scissors and tape. (The blue picture to the left is made out of, what else, Post-It notes)1. Cut 10 pieces 1 in x 4 in2. Cut 8 pieces 1.5 in x 6 in3. Cut 8 pieces 2 in x 7 in4. Fold 8 of the 1 in pieces and all of the 1.5 in and 2 in pieces into cones. Tape in place5. Tape together 4 of your largest cones.6. Tape together the last 4