cap, hat, knitting, knitting pattern, Tutorial
|
Westport, CTHere is Michael modeling the snug little White Watch Cap knit with 1 ball Gedifra "Marokko." There is barely any yarn left, so you might want to buy 2 skeins of yarn to be safe.Directions:Using size 6 dpns, cast on 92 stitches. (Or if you prefer, use 2 sets of size 6 circular needles to knit in the round).Knit in a K2P2 ribbing pattern in the round for 5 1/2 inches. This cap will NOT have a folded cuff.
brim, hat, knitting, knitting pattern, Tutorial
|
I used Bernat's CottonTots yarn from my stash. This one happens to be 91713 Koolade. With US size 7 Turbo Addi's I cast on 56 sts and knit using the Magic Loop method until I had 6 inches. Then I started the decreases for the crown. This one is so easy, it practically knits itself.Here's the full pattern - Download basic_newborn_baby_hat_rolled_brim.pdfI hope you'll enjoy knitting up some quick and easy newborn and preemie hats for that favorite baby or favorite charity
hat, sewing, Tutorial
|
1. Measure your head where you want the hat to rest. My measurement was 22″2. Cut your banding fabric 4″ by whatever you head measurement +1″ (4″x23″)3. Sew the ends of your band together with 1/2″ seam4. Figure out your circle radius:-For a less floppy hat: Band measurement divided by 3.14 and 1″ to that number-For more floppy: Band measurement divided by 6.14 then multiply by 2,3,or 4 and so on and 1″ to that number5. Cut circle of above
Accessories, Gifts, hat, making flower, sewing, Tutorial
|
While we were at a restaurant, an absolutely gorgeous teenage girl walked in with her friends. She was wearing a pretty hat that caught my eye. When she turned around and I saw the back, I was completely smitten with the hat. It was a combination of beautiful and girly and a tad bit quirky. On the way out, I stopped at the table (bold, I know!) and told her how pretty it was and then asked if I could check it out. It was
hat, knitting, knitting pattern
|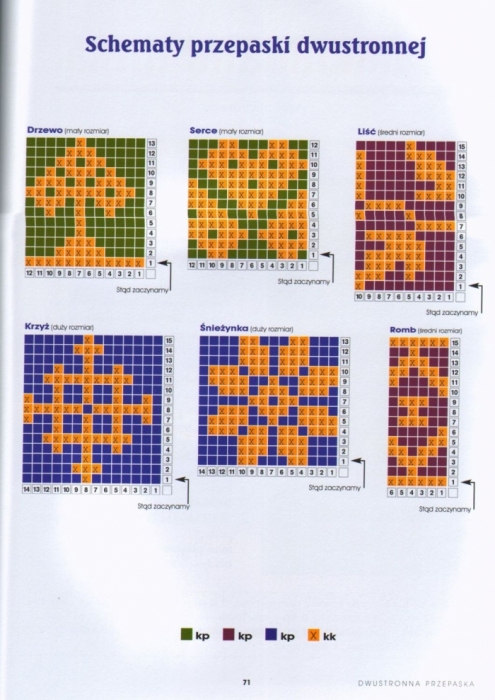 1. cap knitting pattern 2. 3. 4. 5. 6. 7. 8. 9. 10. 11. 12. 13. 14.
crochet, crochet pattern, hat, Tutorial
|
baby projects: Pumpkin's HatAuthorNeen GillIntroductionFall style hat made for newborn babiesMaterials List4.00 mm crochet hook1 skein orange red heart yarn1 skein Garden Eurospun yarnFinished SizeNewborn Gaugewill edit thisNotesCh - ChainSC - Single Crochet SS - Slip StitchIncrease - two stiches in same spaceThe PatternChain 4, Join12 SC in loop 2SC in each stitch around1 SC in first stitch increase every second stitch1SC in each stitch around1SC in next 2 stitches with an increase on the third1SC in next 3 stitches
crochet, crochet pattern, hat, Tutorial
|
baby projects: Perfect Winter HatAuthorSarah LytleIntroductionI used the Spike Single Crochet stitch from the latest Interweave Crochet to create a hat with a cool spike feature, but still warm and cozy for the coming snow. Materials ListI used just under 1 skein of Manos del Uruguay Wool Classica, which is a 100 gr skein (or 138 yards). I think just about any wool yarn will do though. I used a K hook, but again I think
crochet, crochet pattern, hat, Tutorial
|
AuthorLaura BombachIntroductionSo, I love making hats, mostly berets. Here's a pattern that I made up because I had a small skein of yarn that was given to me, and this project uses a relatively small amount of yarn. It's a fun way to increase and decrease, and the pattern is really loose; try it your a different way once you get the hang of the pattern.Materials ListPatons Brand Katrina (92% Rayon, 8% Polyester), 1 skein in color of choice (I used Limon),